I absolutely love winter. It's a time to whip out the extra layers, grab a glass of mulled wine or four whilst Christmas shopping, and see London all lit-up under the early night sky!
It's also an excuse to go shopping for accessories, especially a new scarf. A new shield from the wind, cold and snowfall that is on it's way.

It has to make a statement, stand out, and above all, keep you warm whilst the snow falls and you can see your breath with every exhale.
Something that you can add to the Winter Wardrobe I told you about!

For me, I wanted one that I could wear time and time again, and for a few more winters too - more like a 'timeless piece' than a one season wonder.
I found it hiding in the corner of a store, looking right at me, and I fell in love right away.

Hello 100% lambswool, made exclusively by Jack Wills with Johnstons of Elgin. It had to be mine, and you can find it here if you want one too!
Within a few minutes I had paid, whipped of the tag, and headed off to a reunion lunch with it round my neck.

With so many out there to chose from though (believe me, I was looking everywhere), I have narrowed some of them down for you here to help with your search.
From Ted Baker to Reiss, to Topman and Acne, look no further in your search for that ultimate winter shield statement piece.

All you need to do is click on the link below the image to be taken to the store!
Ted Baker 'Goldwon' Scarf. Found here. Also in Blue here.
Johnstons Vintage Tweed Cashmere Scarf. Found Here.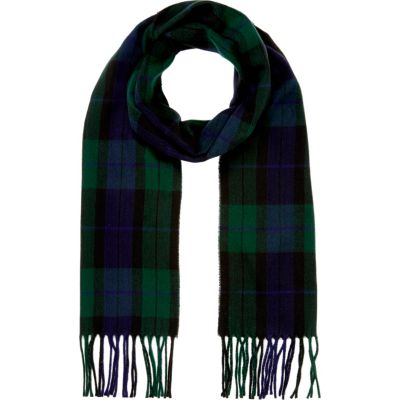 River Island Green Tartan Scarf. Found Here.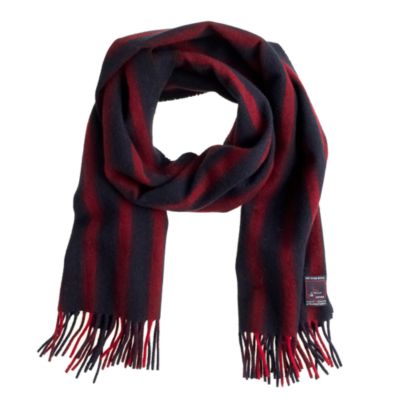 J Crew Stripped Scarf. Found Here
Barbour Tattersall Scarf. Found Here.
Acne Oversized Grey Scarf. Found Here.
Now, time to wrap up and head to the Christmas Markets for some mulled wine!
Come on winter, we are ready for you!